gives you a perfect start to the day and should not be missed!
Therefore, we offer a rich breakfast buffet in the morning, that leaves nothing to be desired.

Enjoy your breakfast in our wonderful breakfast room overlooking one of the beautiful terraces and our romantic park with an illuminated fountain.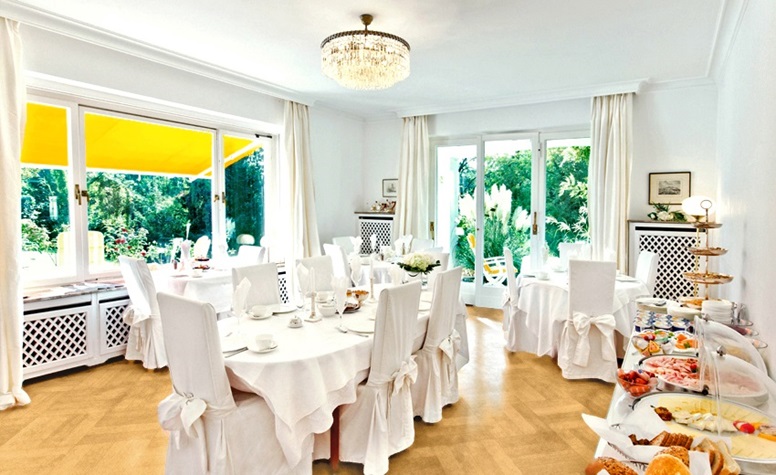 Frühstücksraum

We offer daily, including Sundays: fresh bread, croissants, cheese, special sausage variations, salmon, sushi, various egg dishes, selected jams, honey, fresh fruit and more...


Arnheimer Straße 36-40 40489 Düsseldorf Telefon +49 211-407212
info@hotel-villa-falkenberg.de